Flow meters
Helping you configure to order
Engineering-based Configurator Model Design, Architecture and Programming
Client Starting Conditions Objectives Results Success Factors
Client
Remove the row
Column: 1
This client manufactures an extensive line of sensors for measuring hazardous and corrosive materials, high-temperature fluids and sanitary products.
The client is an international company with manufacturing facilities in The Netherlands, Mexico, China, Japan, and the US.
Column: 2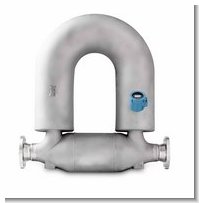 Starting conditions
The product line had:
6 product families …
4 – 6 sizes per family …
8 – 10 features per size …
2 – 12 options per feature.
The client had created more than 28,000 custom Bills of Material (BOM) to manufacture ordered configurations … and this was growing at the rate of about 100 per week!


Configurator project objectives
The client wanted to:
Dynamically configure orders.
Eliminate the time required to prepare BOMs for manufacturing.
Reduce manufacturing cycle time with custom routings.
Improve material planning.


Configurator project results
Steve Allen developed ~60 Configurator models (one per catalog item) accessible to Sales through a custom user interface.
The client achieved the following benefits as a result of this project:
Ensured that Sales created complete and valid configurations by using rules to control allowable combinations of features and options.
Reduced order cycle time by eliminating the need for the Engineering Change department to create custom manufacturing BOMs.
Enabled customized manufacturing routings that sent product through "just the right" assembly and testing stations with "just the right" material needed for each step in the manufacturing process.
Allowed Materials Planning to more accurately plan optional components.
Reduced the number of assembly drawings that had to be created for new products by orders of magnitude.
Fully documented the model design and trained several engineers for long-term support.
Figure 1:  A BOM-based Oracle Configurator model for flow meters
Aeolus Solutions Success Factors
This project achieved success using the following methods:
Used the product catalog as a source for the User Interface. This brought Marketing on board and created a familiar environment for Sales.
Partnered with Engineering to develop a set of assembly drawing standards to document rules.
Collaborated with Manufacturing Engineering to develop a "meta-routing" for the manufacturing plant with rules to define the flow of individual products based on product options.
Focused on reusable rule sets to allow the use of offshore resources.
Please contact Aeolus Solutions today to see how we can help yousimultaneously configure your products and manufacturing processes at order entry time!